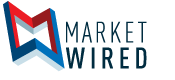 Calian's SED Division Renews Canadian Space Agency Contract for Satellite Flight Operations Support
(All amounts in this release are in Canadian Dollars)
/EINPresswire.com/ -- OTTAWA, ONTARIO -- (Marketwired) -- 06/15/16 -- Calian Group Ltd. (TSX: CGY) is pleased to announce that its Systems Engineering Division (SED) has signed a contract renewal to provide Satellite Operations Support services to the Canadian Space Agency. The contract spans a two year period, with options to renew into the future.
SED's Satellite Flight Operations team, which has successfully supported the Canadian Space Agency since the very beginning of the Agency's direct involvement in the operation of Earth Observation satellites with the launch of Radarsat-1 in 1994, will carry out day-to-day Satellite Engineering, Flight Dynamics, Spacecraft Planning, Real-Time Console Operations and Ground Systems Maintenance for the CSA's current fleet of satellites: Scisat-1 and NEOSSat, as well as preparing for the operation of future missions as they come online.
"We are very pleased that the Canadian Space Agency has selected SED to continue supporting their satellite mission operations," said Patrick Thera, President of Calian's SED division, "Working together with the CSA over these many years, we have created a center of excellence for multi-mission support of Canada's science missions in space."
This contract represents 23 years of a successful partnership between the Canadian Space Agency and SED, which has fostered the continuous evolution Canada's capability in low-earth orbit satellite operations with an enviable record of achievement in maximizing the useful life of supported missions.
About Calian
Calian employs over 2,500 people with offices and projects that span Canada, U.S. and international markets. The company's capabilities are diverse with services delivered through two divisions. The Business and Technology Services (BTS) Division is headquartered in Ottawa and includes the provision of business and technology services to industry, public and government in the health, training, engineering and IT services domains. Calian's Systems Engineering Division (SED) located in Saskatoon plans, designs and implements complex communication systems for many of the world's space agencies and leading satellite manufacturers and operators. SED also provides contract manufacturing services for both private sector and military customers in North America.
For further information, please visit our website at www.calian.com, or contact us at ir@calian.com
DISCLAIMER
Certain information included in this press release is forward-looking and is subject to important risks and uncertainties. The results or events predicted in these statements may differ materially from actual results or events. Such statements are generally accompanied by words such as "intend", "anticipate", "believe", "estimate", "expect" or similar statements. Factors which could cause results or events to differ from current expectations include, among other things: the impact of price competition; scarce number of qualified professionals; the impact of rapid technological and market change; loss of business or credit risk with major customers; technical risks on fixed price projects; general industry and market conditions and growth rates; international growth and global economic conditions, and including currency exchange rate fluctuations; and the impact of consolidations in the business services industry. For additional information with respect to certain of these and other factors, please see the Company's most recent annual report and other reports filed by Calian with the Ontario Securities Commission. Calian disclaims any intention or obligation to update or revise any forward-looking statements, whether as a result of new information, future events or otherwise. No assurance can be given that actual results, performance or achievement expressed in, or implied by, forward-looking statements within this disclosure will occur, or if they do, that any benefits may be derived from them.
Calian . Head Office . 340 Legget Drive, Suite 101 . Ottawa . Ontario . Canada . K2K 1Y6
Tel: 613.599.8600 . Fax: 613.599.8650 . General Info email: info@calian.com
Contacts:
Calian Group Ltd.
Kevin Ford
President and Chief Executive Officer
613-599-8600

Calian Group Ltd.
Jacqueline Gauthier
Chief Financial Officer
613-599-8600
www.calian.com



Powered by


EIN Presswire does not exercise editorial control over third-party content provided, uploaded, published, or distributed by users of EIN Presswire. We are a distributor, not a publisher, of 3rd party content. Such content may contain the views, opinions, statements, offers, and other material of the respective users, suppliers, participants, or authors.
Submit your press release